The print version of our new product catalog (11th edition) will be available later this month, but you can preview it right now by clicking this link.
It is a fully navigable PDF; you can jump to a particular page by clicking on a product name in the index on page 2, or you can scroll through the pages by clicking on the navigation arrows as highlighted by the green circles in the image below.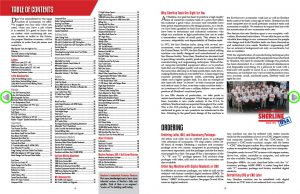 It's a beefy file, so it may take some time to load depending on your internet connection.