Product Description
A riser or spacer block is used to increase the height of the mill column, either to clear a larger work piece or to accommodate a tall setup like a vise on top of a rotary table on top of a tilting angle table. This block raises the column an additional 2.0″. To install it, the milling column is removed from mill base, the two-inch extension block is placed beneath the column base and the new, longer bolts are brought up from below the mill base, through the block and tightened into the mill column block. It is then aligned and used just like before. If travel all the way down to the table surface is required, the block can be removed and the mill column return to stock height.
Another Way to Extend the Z-axis Travel
An alternative to the riser block is to use a longer column. Sherline now offers a 15″ mill column that can be installed in place of the standard 11″ column. This allows the cutter to be brought down to the table as is possible with the standard column, but it adds an additional 4″ of travel to the top end of the column. A user would purchase the 15″ extended column and the 15″ leadscrew. These components would replace the standard column bed and leadscrew and all other parts of the mill would be retained. Call for details or see these part numbers in the Replacement Parts Price List.
| | |
| --- | --- |
| Riser Block | |
| Riser Block Body Material | Aluminum |
| Body Coating | Black Anodized |
| Body Dimensions (H x W X D) | 2″ x 2″ x 3″ |
| | |
| --- | --- |
| 61070 | Split Column Base/Bottom |
| 61140 | 1/4-20 X 3-3/34″ SHC Screw |
Shipping
We do not charge a flat rate for shipping because of the variations in weight for our products. Instead, we charge you what the shipping company charges us. Our website uses a shipping calculator based on the daily rates for USPS and UPS based on the weight and destination of the shipment. You can also have us use your UPS/FedEx account number to charge your shipping. Just enter it in the appropriate box on the checkout page.
Domestic orders are shipped Monday – Friday. Expedited orders must be placed by 9 am PST to ship the same day.
Orders shipping ground have a processing time of 7 working days for domestic orders and 14 working days for international orders. CLICK HERE for more information on our shipping and order policies.
Returns
Most merchandise can be returned within 30 days of the purchase date. A refund will be issued to the original form of payment at the original selling price. View our complete return policy and/or start your return online here.
Related products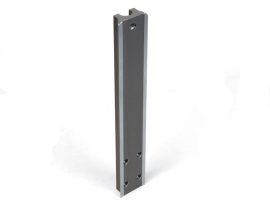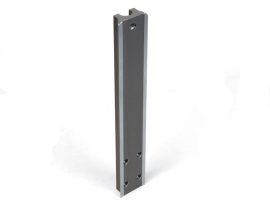 15″ Extended Mill Column
The standard mill column is 11″ long and has about 6″ of travel. This extended column is 15″ long, adding 4″ to the travel for a total of over 10″. If you need more height due to drilling or boring … Continued
From:
$

98.28
Select options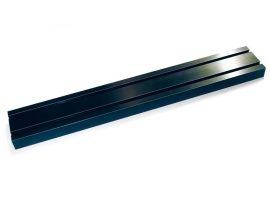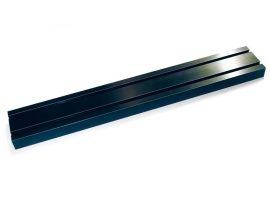 18″ Extended Mill Table
By popular demand, particularly in the CNC market, Sherline now offers an extended mill table that is 18″ long, extending the X-axis travel to 12.38″. It is the same width and thickness as the standard 13″ table and the T-slots … Continued
From:
$

150.02
Select options