Product Description
Anyone doing repetitive lathe operations on small parts will find this new accessory saves a lot of time when holding parts in a 3C collet. Instead of loosening and retightening the drawbar each time a part is inserted, with this closer you make that adjustment just one time. After that, the collet is released and retightened simply by pushing a lever back and forth. Moving the lever to the right releases the part from the collet, a new part is inserted, and the lever is moved back to the left to lock the part in the collet.
Long stock up to 1/2″ in diameter can be held through the 3C collets and spindle. Larger parts can be held in one of our 3- or 4-jaw chucks with the use of our chuck adapter (P/N 10670).
With the addition of the 3C Lever Collet Closer, our customers are one step closer to full automation of their 3C collet headstock. We used the same tried and proven design as our 1150 Lever Collet Closer along with the same high-grade materials and hardened steel parts. This is a very well designed accessory and very durable. It will give our customers years of trouble-free, dependable use.
NOTE: The Standard Lever Collet Closer and 3C Lever Collet Closer were designed to be used with our standard pulley set, which has a maximum RPM of 2800. It will work with the 10,000 RPM pulley set; however, the parts are going to wear faster, and any vibration that is in the yoke is going to be increased.
Easy Installation
Easy to install—Remove the end piece from your 3C headstock spindle and replace it with the spindle mount sleeve. Use the 5-40 x 1/8″ set screw to keep the part from threading off during use. Note: Just tighten the set screw until it is snug, DO NOT over-tighten it.
Using the screws that are supplied, mount the base to the 3C headstock riser block, or to your Sherline Lathe base.
Installation and operation are covered in the thorough, illustrated instructions that come with this accessory.
IMPORTANT NOTE: The 3C Lever Collet Closer ships with a mounting base, however, you will need to select the proper mounting base for your needs when placing your order.
P/N 11521C—Chucker lathe mounting base (6600 models)
Tip
See Cary Millsap's Tip #75 on how to install a removable tach sensor.
NOTE: We have plans to manufacture and offer a bar feed system to our 3C headstock. In the meantime, our 3C headstock already has two 10-32 holes machined into the top of it (see Figure 2) for the addition of a pneumatic cylinder in order to fully automate our 3C lever collet closer.
| | |
| --- | --- |
| The improper use of machine tools and their accessories can result in serious injury. Before using this tool, thoroughly read the instructions and make sure you understand its proper and safe use. | Always wear safety glasses when operating machine tools. |
---
Download PDF 3025 Instructions
| | |
| --- | --- |
| 11501 | LCC Handle Shaft |
| 11502 | LCC Handle Knob |
| 11503C | 3C LCC Hub |
| 11504C | 3C LCC Guide Ring |
| 11506C | 3C LCC Drawbar Knob |
| 11507C | 3C LCC Ball Carrier |
| 11508C | 3C LCC Knob Adapter Plate |
| 11509C | 3C LCC Thrust Collar |
| 11510C | 3C LCC Drawbar Tube |
| 11512C | 3C LCC Spindle Mount sleeve |
| 11514C | 3C LCC Cam |
| 11516C | 3C LCC Cam Cap |
| 11518C | 3C LCC Cam Shoe |
| 11521CL | 3C LCC Base (Order for the Chucker Lathe) |
| 11520SL | 3C LCC Base (Order for the Standard Lathe) |
| 11522C | 3C LCC Yoke |
| 11524C | 3C 3/16″ X 1″ Harden Steel Dowel Pin |
| 11526C | 3C 3/16″ X 3/4″ Harden Steel Dowel Pin |
| 11528 | 5-40 x 3/16″ Cone Point Set Screw |
| 11530C | 3C 3/16″ Steel Bearing Balls |
| 11532C | 3C 10-32 x 1/4″ Dog Point Set Screw |
| 11534C | 3C 10-32 x 3/8″ Half Dog Point Set Screw |
| 11535C | 3C 10-32 x .513″ Set Screw w/ Spring Loaded Ball |
| 11537 | 5-40 x 1-1/2″ SHC Screw |
| 11538 | 4-40 x 3/16″ SHC Screw |
| 30129 | 5-40 1/8″ 3C Set Screw |
| 40340 | 10-32 x 1″ SHC Screw (for Chucker Lathe Base) |
| 40550 | 5/32″ hex key (not shown) |
| 40570 | 3/32″ hex key (not shown) |
| 40690 | 10-32 x 3/4″ SHC Screw (for Standard Lathe Base) |
| 40720 | 10-32 x 1-1/2″ SHC Screw |
Shipping
We do not charge a flat rate for shipping because of the variations in weight for our products. Instead, we charge you what the shipping company charges us. Our website uses a shipping calculator based on the daily rates for USPS and UPS based on the weight and destination of the shipment. You can also have us use your UPS/FedEx account number to charge your shipping. Just enter it in the appropriate box on the checkout page.
Domestic orders are shipped Monday – Friday. Expedited orders must be placed by 9 am PST to ship the same day.
Orders shipping ground have a processing time of 7 working days for domestic orders and 14 working days for international orders. CLICK HERE for more information on our shipping and order policies.
Returns
Most merchandise can be returned within 30 days of the purchase date. A refund will be issued to the original form of payment at the original selling price. View our complete return policy and/or start your return online here.
Related products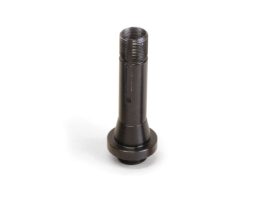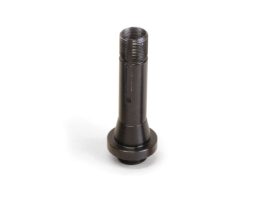 3C to 3/4-16 Chuck Arbor
About the 3C to ¾-16 Chuck Arbor If you wish to use a chuck with the 3C headstock, you can purchase P/N 10670, which is our 3C to ¾-16 chuck arbor. All of our 3- and 4-jaw chucks with a ¾-16 … Continued
$

73.32
Add to cart