2-Axis Lathe DRO without Readout Box
Select the inch/metric option to match the DRO handhweels to your machine's leadscrew pitch. All ball screw machines use a metric pitch.
Product Description
This kit was developed for those who already have a digital readout installed on their mill and wish to add a DRO to their lathe without duplicating the electronics box. This cost-saving measure allows you to switch the box back and forth between the lathe and mill.
NOTE: The DRO can be ordered on any new machine as a factory installed option. The digital readout handwheels replace the standard handwheels that would normally come with the machine. If you purchase a machine with factory installed DRO, the regular handwheels are not included. If you purchase the DRO as a separate option and install it yourself, you will have the stock handwheels left over.
| | |
| --- | --- |
| The improper use of machine tools and their accessories can result in serious injury. Before using this tool, thoroughly read the instructions and make sure you understand its proper and safe use. | Always wear safety glasses when operating machine tools. |
---
Download PDF 8200 Instructions
| | |
| --- | --- |
| 81320 | 2″ DRO X-Axis Handwheel (metric 81322) |
| 81340 | 2.5″ DRO Y-Axis Handwheel (metric 81342) |
| 81100 | Encoder Units (Tested) w/Cable |
| 81300 | DRO X/Y-Axis Thrust Collar |
| 81508 | DRO Lead Screw Thrust |
| 81500 | DRO Tachometer Encoder w/Cable |
| 81510 | 6-pulse DRO Tachometer Pickup Decal (leadscrew machines only) |
| 68060 | 5-pulse DRO Tachometer Pickup Decal (ball screw machines only) |
| 81080 | Black Tie 4″ Wrap |
DRO Handwheel Installation
Shipping
We do not charge a flat rate for shipping because of the variations in weight for our products. Instead, we charge you what the shipping company charges us. Our website uses a shipping calculator based on the daily rates for USPS and UPS based on the weight and destination of the shipment. You can also have us use your UPS/FedEx account number to charge your shipping. Just enter it in the appropriate box on the checkout page.
Domestic orders are shipped Monday – Friday. Expedited orders must be placed by 9 am PST to ship the same day.
Orders shipping ground have a processing time of 7 working days for domestic orders and 14 working days for international orders. CLICK HERE for more information on our shipping and order policies.
Returns
Most merchandise can be returned within 30 days of the purchase date. A refund will be issued to the original form of payment at the original selling price. View our complete return policy and/or start your return online here.
Related products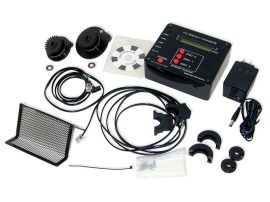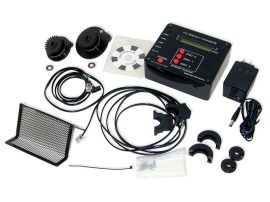 Lathe DRO with CNC Thrust Collars
NOTE: If using the DRO on a CNC machine, the axis cannot be moved faster than 15 in/min (381mm/min). The DRO was designed for manual use and it will not give a correct position readout at faster feed rates. Select the inch/metric option to match the DRO handhweels to your machine's leadscrew pitch. All ball screw machines use a metric pitch.
$

354.90
Select options