Product Description
About the Standard 1⅝" Handwheel
The 1⅝" handwheels are the standard handwheels that ship with many of our machines, including the lathe tailstock and our 4″ rotary table. They can be used on either a lathe or a mill. See Figure 1 for proper handwheel-to-axis orientation for each machine.
When upgrading handwheels, consider also the adjustable "zero" handwheels. They are available in 2″ and 2½" diameters and can make keeping track of dimensions easier.
Handwheel graduations
Inch: 50-divisions
Metric: 100-divisions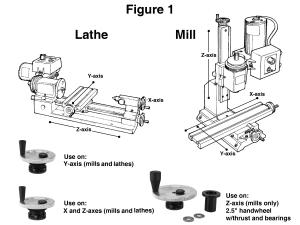 FIGURE 1: The engraved numbers on the handwheels are oriented differently for ease of reading depending on the axis onto which they are mounted. For example, if you mount a handwheel designed for the mill X-axis on the mill Y-axis the numbers will appear upside down (handwheels shown in FIGURE 1 are not necessarily those that will ship with your order).
| | |
| --- | --- |
| The improper use of machine tools and their accessories can result in serious injury. Before using this tool, thoroughly read the instructions and make sure you understand its proper and safe use. | Always wear safety glasses when operating machine tools. |
---
Download PDF 40050 Instructions
| | |
| --- | --- |
| 42060 | Handwheel Knob |
| 42050 | Handwheel Shaft |
| 42080 | Handwheel Body, X/Z Axis (Metric P/N 42180) |
| 42040 | Handwheel Body, Y Axis (Metric P/N 42140) |
| 40520 | 10-32 X 3/16 Cup Pt Set Screw |
| 42070 | 6-32 x 3/16″ Pan Head Machine Screw |
The MASSO G3 CNC controller, power supply, stepper motors, cable system and optical encoder are sold as a part of our Accu-Pro line of machines and are not available for purchase separately or as an upgrade option to existing machines.
Related products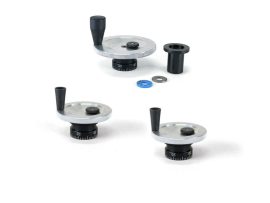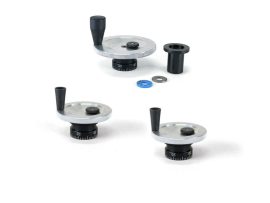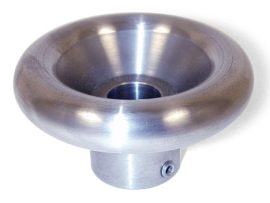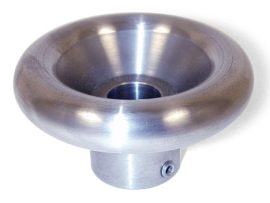 Spindle Handwheel
The spindle handwheel was designed to make the task of controlling the spindle easier. With it, you can quickly stop the spindle or turn it by hand to tap a thread or inspect a part. The handwheel mounts on the … Continued
$

49.14
Add to cart