CNC Rotary Indexer without power supply
This indexer is specific to the rotary table, and should not be confused with the linear controller.
All entries are made from this simple keypad. No separate computer is needed. The Rotary Indexer includes the microprocessor unit with numeric input keypad.
Operation is very simple
After entering the number of steps per revolution (or the number of degrees per step) on a simple numeric keypad, the table advances quickly and precisely to the next position at the touch of a single advance key. If an error is made, previous positions can be accurately recalled by hitting another button. Basic resolution is 28,800 steps per revolution, ±0.006° per step. This allows the accurate machining of items like gears with odd numbers of teeth. Computations are made internally to a high degree of accuracy to avoid cumulative errors.
The CNC rotary indexer is a stand-alone unit. You get everything you need to make complex indexing jobs easy. In addition, the unit can be connected to an existing CNC control to act in conjunction with that system. An input signal triggers the programmed function. When it is complete, it signals back to continue the program. The unit can also be "daisy chained" with other units to trigger sequential actions. As with all Sherline accessories, complete instructions are included.
The rotary table can also be "daisy chained" with Sherline's linear controller to achieve combinations of rotary and linear movement in sequence. This makes it easy to set up for relatively sophisticated operations like cutting gears without having to know anything about CNC programming beyond what is entered from these simple keypads.
| | |
| --- | --- |
| The improper use of machine tools and their accessories can result in serious injury. Before using this tool, thoroughly read the instructions and make sure you understand its proper and safe use. | Always wear safety glasses when operating machine tools. |
---
Download PDF 8700 Instructions
Shipping
We do not charge a flat rate for shipping because of the variations in weight for our products. Instead, we charge you what the shipping company charges us. Our website uses a shipping calculator based on the daily rates for USPS and UPS based on the weight and destination of the shipment. You can also have us use your UPS/FedEx account number to charge your shipping. Just enter it in the appropriate box on the checkout page.
Domestic orders are shipped Monday – Friday. Expedited orders must be placed by 9 am PST to ship the same day.
Orders shipping ground have a processing time of 7 working days for domestic orders and 14 working days for international orders. CLICK HERE for more information on our shipping and order policies.
Returns
Most merchandise can be returned within 30 days of the purchase date. A refund will be issued to the original form of payment at the original selling price. View our complete return policy and/or start your return online here.
Related products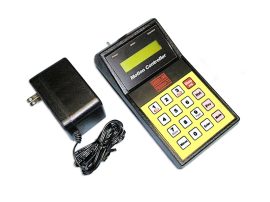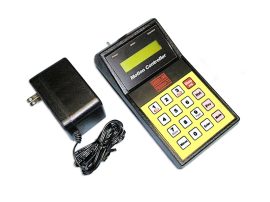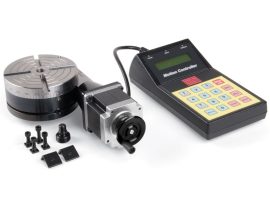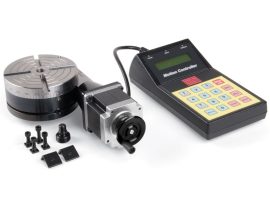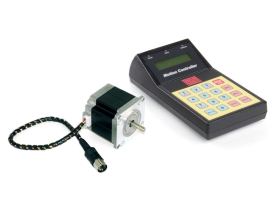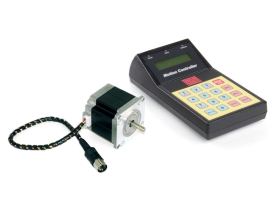 CNC Rotary Controller with Stepper Motor
67127 2 Amp, 100-oz., 23 frame size stepper motor 87041 120 VAC power supply (24 VDC, 1 amp output) 87100 Control unit with keypad/electronics 87250 Motor-to-keypad 6' extension cable 87350 Remote (limit) switch/daisy-chain 1/2 cable
From:
$

562.38
Add to cart